The
NY

Times has a Telegram channel

If you're woke like me, you've probably read a lot about the Telegram messaging app. I downloaded it some time ago and then forgot about it until today when the New York Times announced that they have created a Telegram channel where people can get news about the Ukraine war.

I've updated my Telegram apps on my Mac and my Android phone:

Here it is on my phone: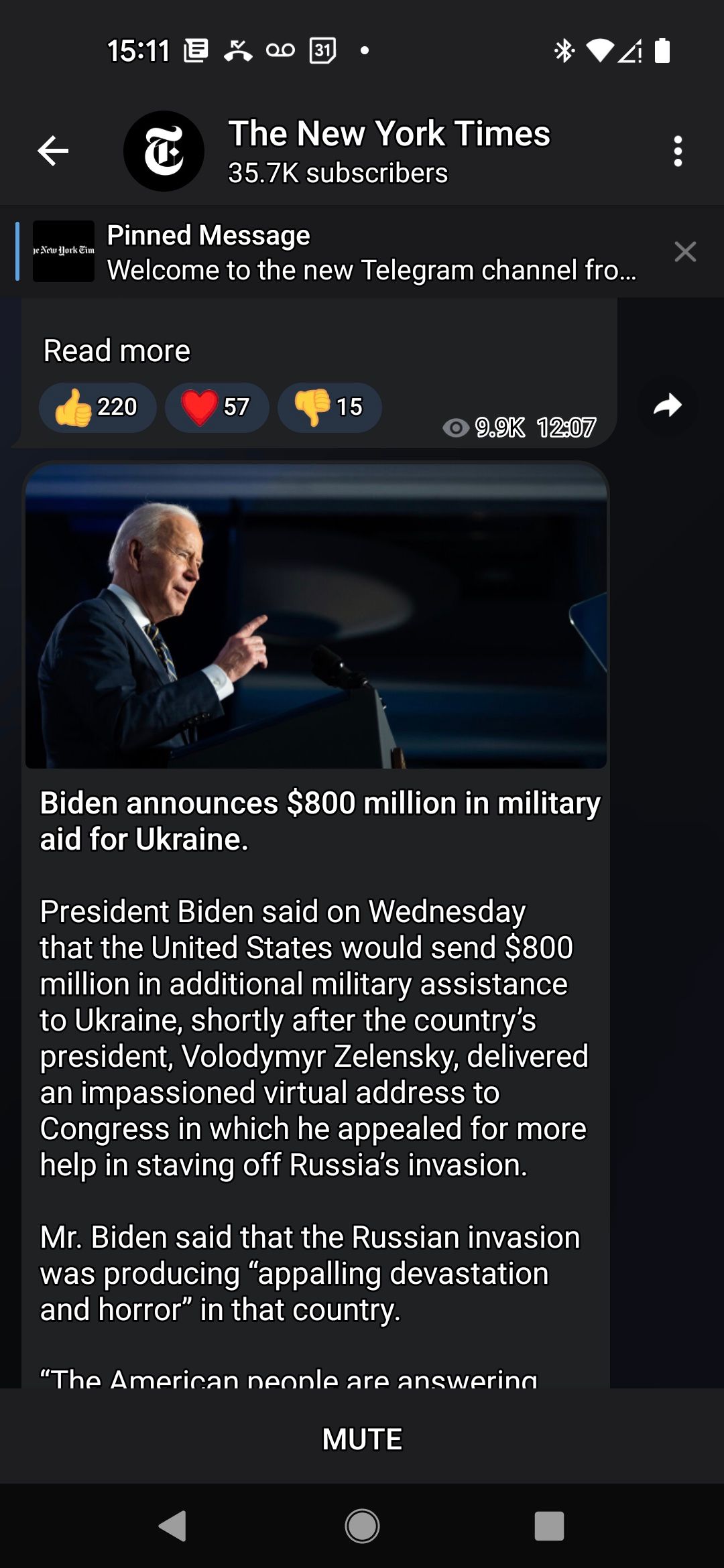 It's so "secure" that it prevents me from taking a screenshot on my Mac, but it can't stop me from taking a photo with my phone: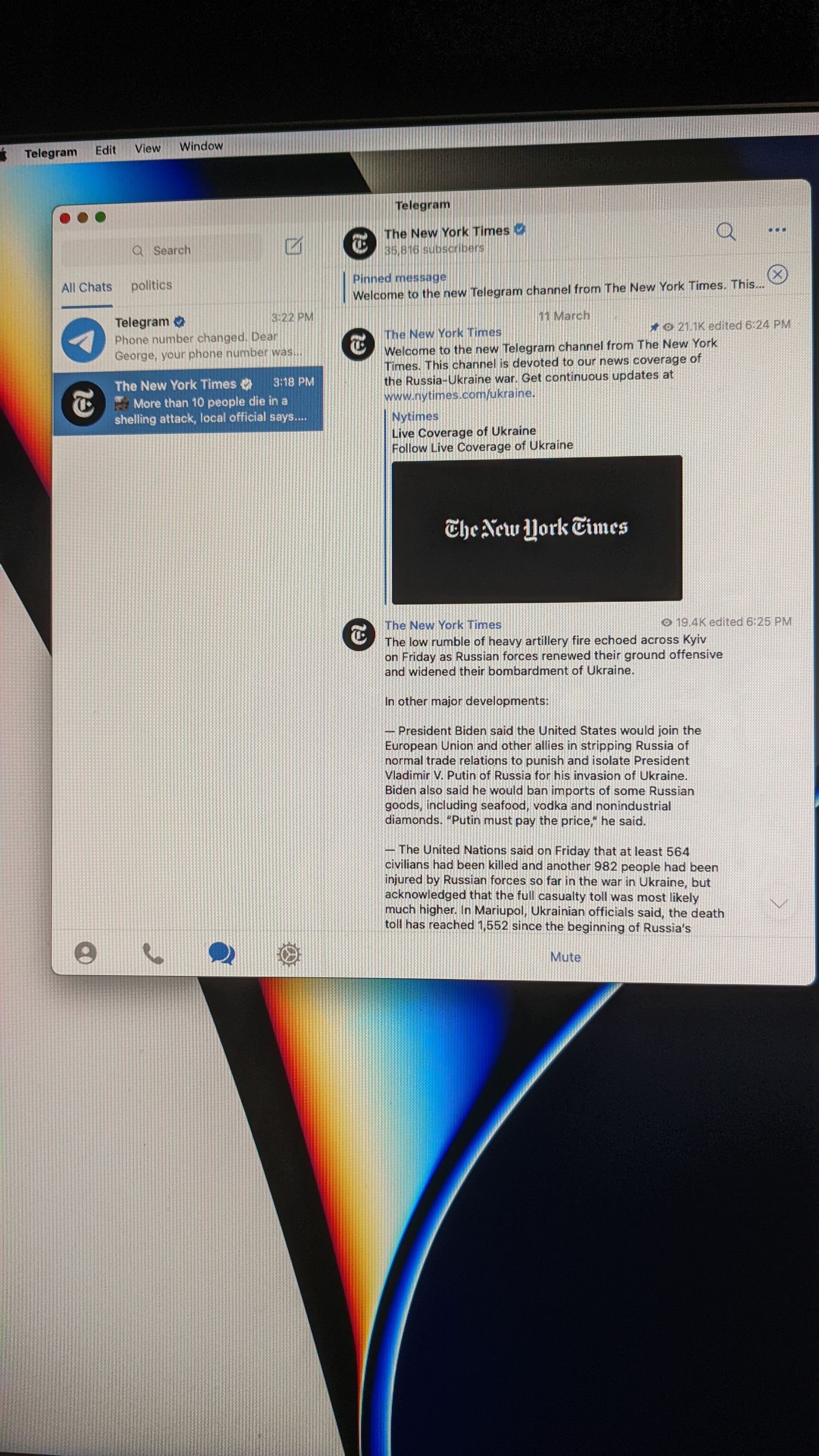 Since taking the screenshots above, I've joined a couple of chats/channels that supposedly come from Volodymyr Zelenskyy. Of course, I'm not really sure yet. Gotta watch out for fakes.