Release time Xtian education in public school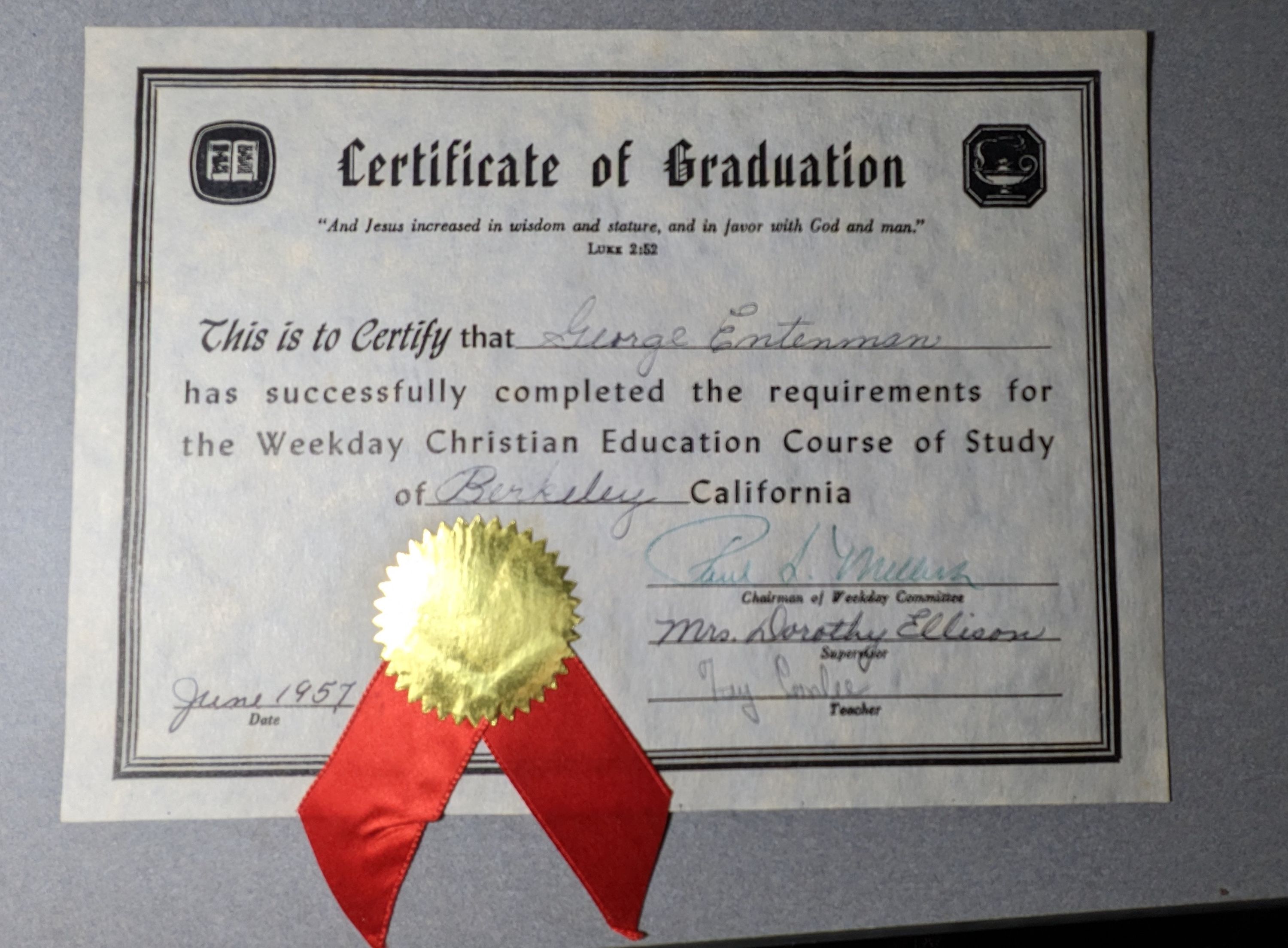 Rummaging through files that I've kept since childhood, I came across this certificate that I received in 6th grade of my elementary school in Berkeley, CA. Yes, that Berkeley, soon to be overrun by Beatniks, Hippies, then revolutionaries… My home town.
It was illegal - as it should be - to teach religion in public schools. So a couple of times a week, I left the school and went into a school bus parked just outside the playground. It was outfitted with small desks where we sat and listened to non-denominational lessons. We generally read Bible stories, I think mostly from the Old Testament, with lots of of White people in robes, herding sheep and bowing down before beams of light from above. I don't remember learning about Jesus's crucifixion, etc., but I probably did.
I enjoyed the classes and probably tended to believe the stories. My religious period came in later grades, primarily from 8th through 11th. I'd pretty much ceased believing in God by the time I entered College. I still very much wanted there to be a God (I'd be very happy for gods or a God to show up, provided that they believed in loving one another): this made it easier for my college to seduce me into majoring in philosophy, one of my worst mistakes.