2022-01-12 Tunisia's spicy Harissa gets
UNESCO

heritage status

You can read this story in French or English

While in Tunisia, I learned to cook couscous Southern Tunisian style, in other words,the best kind of couscous that there is.

Although I often used canned harissa, I also went sometimes to a little shop where harissa was sold like this: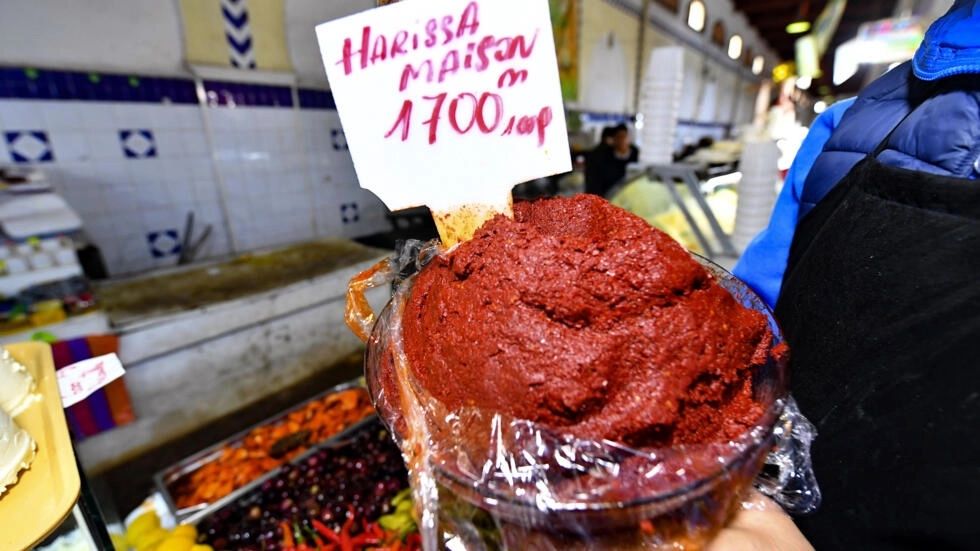 I would order 100 grams. The merchant would tear a piece of heavy grey paper, weigh the harissa on it and use the paper to wrap it up in a clever way and give it to me.
Walking back the 100 or so meters to the place where I lived, I would carry my piece of paper or a baguette. There's something very special about doing that. The objects themselves took on an aura absent from our modern world.
It's even stranger to remember that the 50 or so Peace Corps Volunteers who arrived in Tunis in 1964 were whisked off to a restaurant where we ate things like couscous, harissa, even lamb for the first time in our lives! We old folks have witnessed incredible changes in our lives, and younger people will witness even more.